The Glory House of Frisco is a non-denominational church founded upon Faith in the death, burial, resurrection, & return of Jesus Christ! We exist to love people, equip them to powerfully impact their communities and to prepare humanity for eternity
Our lead
pastors
Lead Pastors, Kevin and Shondale Gray launched The Glory House of Frisco.
​
"A place where God is always in complete control."
Together, they've also founded "The Forgiveness Campaign." -A Global Initiative to inspire 1 Million Acts of Forgiveness.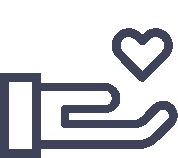 Thank you for your generosity in partnering with The Glory House of Frisco to help share the Gospel of Jesus Christ, not just locally, but around the world.
wE'RE SO LOOKING FORWARD TO seeing YOU!